Cutting Tools for Crankshafts
Be it high-accuracy deep holes in crankshafts for oil passages or complex step drills and performance taps for connecting rods, OSG has proven solutions like our VP-DC tap and WDO drills for deep holes to process every operation.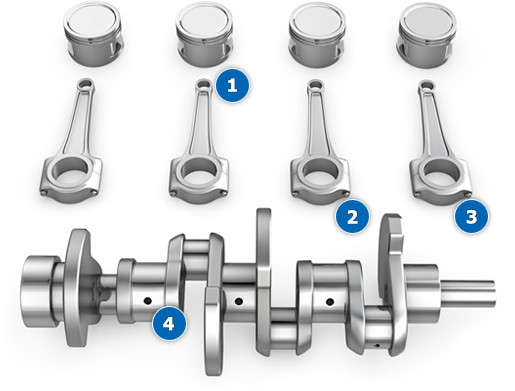 1. WDO DRILL
WDO 20xD: Versatile coolant-through carbide drill series designed to excel in a variety of materials and applications.
2. TRS DRILL
TRS Step Drill (Special): 3-flute coolant-through carbide drill series for steels.
3. XPF TAP

XPF: Superior thread-forming tap series.